Have you ever sung along to Punjabi songs and wondered what on earth the lyrics mean in English? Well, you've come to the right place.
Tune in to learn Punjabi songs (not guaranteed to be appropriate) and have a laugh with us as we dissect some of the most popular Punjabi music. We try to share the meaning of the songs, or at least what we think they mean.
Episodes are up on Spotify, Google Podcasts, Apple Podcasts, Radio Public and more
Request a Song
Let us know what songs you'd like us to do next by emailing us at aussiebibiyaan[@]gmail[dot]com and you can subscribe below and we'll send you episodes as we do them.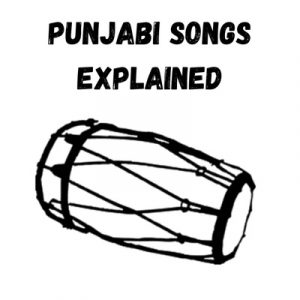 We're also working on a new Punjabi Game called Fitteh Muh, check it out here https://daizymaan.com/fittehmuh/ – it's a sh*t load of fun where you learn Punjabi words as you play. Family-friendly too (version 1.0 is ;))