Hi welcome to my little corner of the internet. I'm Daizy, and I'm mostly based in Melbourne, Australia.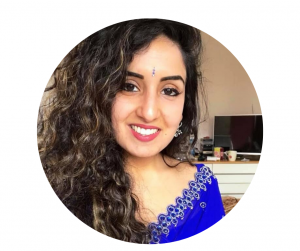 Here's what I'm currently working on right now.
😇 Being the highest version of myself. So being kinder, more content and staying in a state of curiosity about my inner and outer world.
👊🏽 Digital Job Accelerator to help women in India and Punjab get jobs online (freelancing). Applications open until the 14th Sep.  It's economic empowerment through practical results-driven education.
👩🏽  Australian South Asian Centre and a physical Healing Place for South Asian women in Melbourne.
🎙️The Daizy Project – Podcast interviewing mostly South Asian female leaders, change-makers and entrepreneurs about their journey and what it means to live a meaningful life.
📕 Writing a memoir. Turns out in all of Australian history only 4 Indian/Australian women have ever written a memoir. Thought I'd make that 5. This has been an ongoing project for a few years, I was crippled with self-doubt so I stopped but am back onto it with a renewed sense of optimism
⚡ Helping startups at Deakin University through SPARK Deakin, I have gone down to 3 days here.
🎥 Making videos and in the process learning how to edit them for Youtube
👳 (for fun)  Punjabi Songs Explained Podcast – we dissect the meaning of popular Punjabi music in English and have a laugh while we're at it
🎤 Occasionally I share what I've learned by speaking at schools, companies and conferences on a range of topics. More on that over at the home page (scroll to the bottom), during covid happy to do this via Zoom.
👏🏽Chief Champion Officer (CCO) for Professor Svetha Venkatesh. This seems to be bearing fruit thanks to LMBDW and AHN Groups on Facebook.
Other Stuff
🎓 It took me 8 years to finish an undergraduate 4-year degree. I change from Arts/Law to Commerce/Law to just Commerce. During that time I lived in Tanzania, Spain, India, Thailand and my home base was Melbourne. I'm glad I took that long and spent my university years "learning" rather than just "getting a degree".
💻Sometimes I share my day-to-day life over at Instagram stories and my slightly more appropriate "professional" life on Linkedin. I was surprised when I realised my Linkedin ramblings had over 1 million views.
👶🏽 I love spending time with my nephew Max, he's almost one and the cutest little human. He's gotten more popular on my Instagram stories than me.
Connect with me
👋🏽 I have a newsletter where I share things I might not ever publish online. If you want to connect with me, please send me an email (It's my name at gmail dot com) and you can also subscribe to my newsletter.  If you're a Deakin student, please reach out via the SPARK Deakin site instead.
The idea of having a now page is thanks to Derek Sivers. You should make one too.